Hi,
Our Pony tank mounting setup is one of the best way to mount  your small cylinder dive tank. It fits from a 6 cu. ft all the way up to 40 cu. ft, tank.
Are you tired of your cheap pony bottle bag or having your pony tank move around on your BCD pulling on your tank strap, our mount stays in place.
Shark Manufacturing builds their pony  bottle mounts from 100% stainless steel and will last you a lifetime.
You deserve a better built pony tank bracket. Safer diving is just a click away.
The best price and FREE SHIPPING.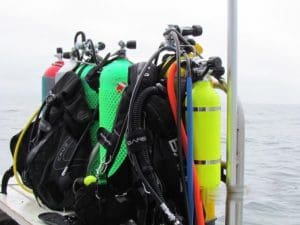 This photo is our standard bracket on a 13 cu. ft pony tank. They work great on dive charters.
www.ponybracket.com